Paragon Design On Line
About The Artist
Paragon Design specializes in custom paint finishes, murals and stenciling. Professionally trained artist Victor Caruncho, owner of Paragon Design, creates master-quality decorative painting for the home or business. Along with Victor's talents as a Faux Artisan, he holds a degree in Architectural Drafting and has worked with many reputable Architectural and Engineering Firms using Computer Aided Drafting and Design (CADD) programs, as well as drawings produced by hand. Victor's overwhelming passion for the Arts and Old Master traditions provide constant inspirations for his creative visions and designs. Transformations of boring white walls into marble, or breathtaking Murals are his specialties. Victor is an active member of the International Decorative Artisans League, Inc. (IDAL) and has attended the prestigious Faux Effects Studio School in Vero Beach, Florida. Paragon Design uses only the highest quality products available.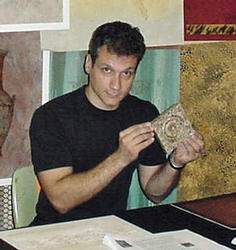 Victor Caruncho (845) 634-8643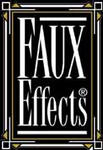 Professionally Trained and Certified in all Faux Effects and Aqua Finishing Solutions Products.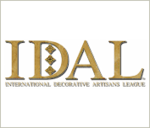 International Decorative Artisans League, Inc.; Active Member Since 2001.

Professionally Certified in all Ralph Lauren Faux and Specialty Paint Finishes.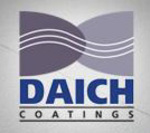 Professional Installer of all Daich Coatings Products.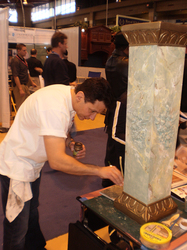 Victor Demonstrates a complex marble creation on a pilaster/column.