Paragon Design On Line
Faux Finishes, Decorative Painting, Murals
Specializing in a large variety of custom Faux Finishes, Decorative Painting, Murals and Stenciling. Paragon Design located in St. Augustine, Florida creates some of the finest professional and unique finishes for the home or business. Every project is distinct and customized to suit your taste, style and/or decor.
Paragon Design is owned by Master Artisan, Victor Caruncho. His original and creative work can be seen throughout the Tri-State area and Florida. No matter how large or small, each project is carried out with the highest quality work with impeccable attention to detail.
Services
At Paragon Design we provide the client with professional custom Faux Finishes, Fine Art Murals, Trompe L' oeil wall designs, and Decorative Stenciling. The possiblities are endless and can be achieved on walls, ceilings, floors and even furniture.
Wall Glazes: Positive/Negative finishes, Sponging, Rag Rolling, Color Washes, Marblizing, Faux Granite, Wood graining.
Dimensional Textures: Faux Stone/Brick, Old World Venetian Plasters, Sand Painting, Dimensional Stenciling.
Decorative Painting: Murals, Trompe L' oeil, Stenciling, Borders, Moldings, Ornamentation, Columns.
As Always We Offer:
Free in home/business consultation.
Professionally trained artisans.
Fully licensed and insured.
Clean and efficient work ethic.
Competitive rates.
Endless decorating/design possibilities.
1 Year guarantee.
Only the finest quality products used.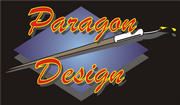 (845)-671-9524
Have an ARTIST decorate your home!
Faux Painting is not for you? We also do basic, general painting.
We can paint any area of your home in any color you choose, AND at very competitive rates. You can choose from Benjamin Moore, Sherwin Williams, Behr, Ralph Lauren or any other brand of your choice. Give us a call and compare us to any of your favorite contractors. We can help you choose the right color, shade or sheen and we will do it quicker and cleaner.